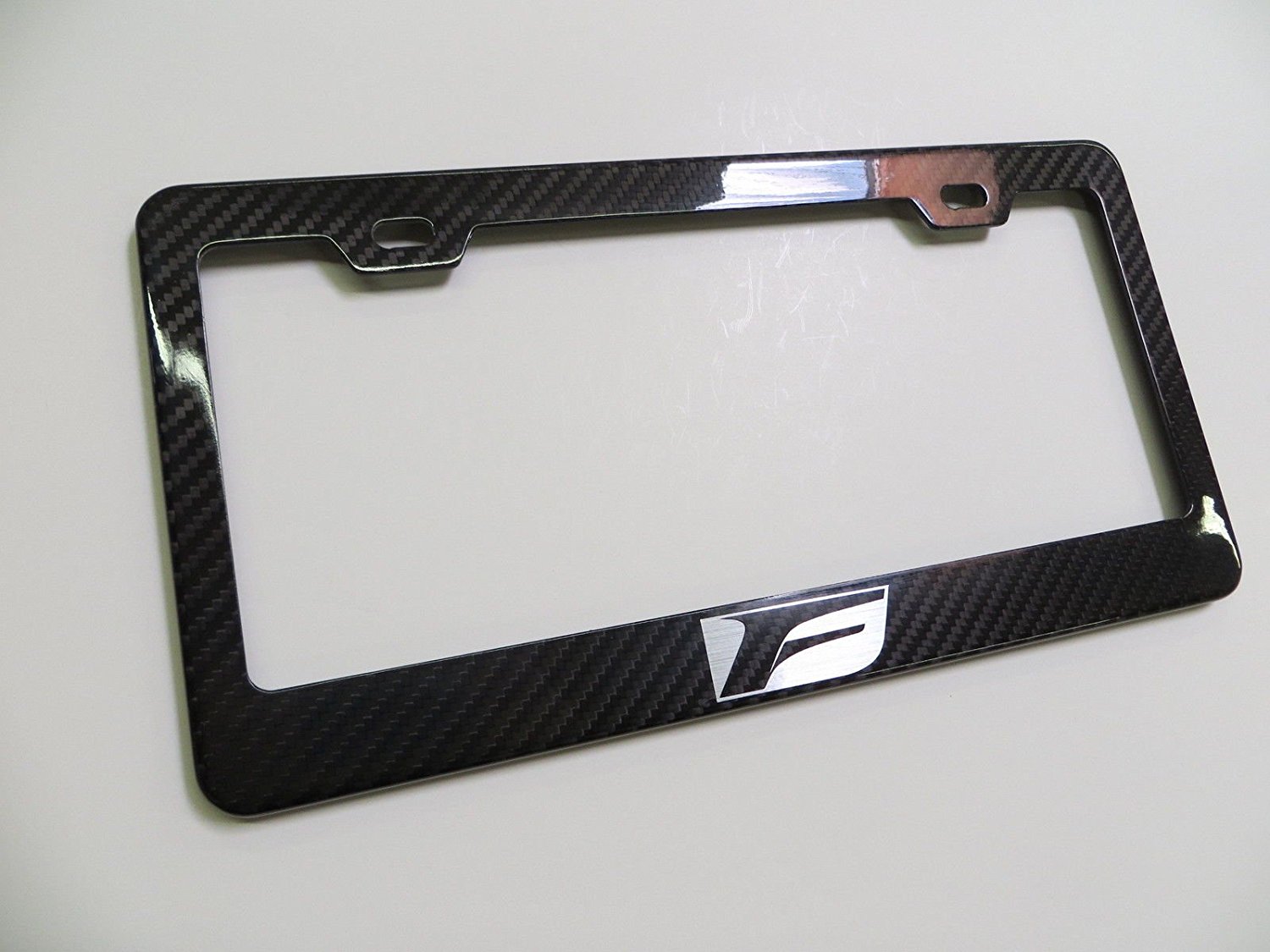 Looking to add some carbon fiber to your Lexus that already has carbon fiber on it? Then you might want to consider the F-Sport License Plate Frame like the one shown in the photo above.
A brief description of the license plate frame: high quality brushed silver vinyl letter/logo attached. It is considered very strong and light weight, durable for all weather condition. US standard size 12 1/8″ x 6 1/4″.
This license plate frame will fit front and rear of most USA and Canada vehicles and it comes with screw cap covers. Get yours for around $29.99 over on Amazon plus shipping and handling.
ASIN: B01AHMXOFI
Manufacturer Part Number: CXXFB231